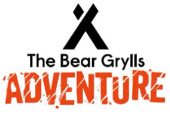 Welcome to The Bear Grylls Adventure section on the SJBB HQ! – The Bear Grylls Adventure is a tourist attraction located in Birmingham that allows guests to take on some of earths most thrilling experiences that will push you to your limits. If you are looking to conquer your fear of heights then consider doing the High Ropes or Wall Climbing. If you are looking for something that is totally out of this world then take a look at doing the Diving or iFly for an experience you will not forget. If you are thinking of making a trip to The Bear Grylls attraction then be sure to look out for promotions and to read all of the safety information  for your chosen experience. 
TBGA - All In Package VLOG
Join Sam for one of the most action packed adventures we have experienced to date. In this video we explore and take on some of the activity at The Bear Grylls Experience in Birmingham. While at the attraction we opted in for the All In Package which includes all 4 base camp activities, Diving, iFly, High Ropes and Climbing. While we were excited for our full day of adventure the High Ropes was closed due to high winds but we instead had the opportunity to do some of the Shooting. We were not allowed to record our experiences but we did purchase the footage of the experience and included this in the video instead. 
Scuba Diving Experience Video