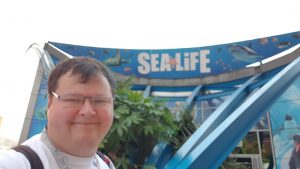 Welcome to the SEA LIFE page on the SJBB HQ! –
SEA LIFE's are a group of attractions located around the world that allows guests of all ages to experience an under water world full of adventures. All SEA LIFE's offer a wide range of educational and interactive experiences such as touch pools, animal talks and more. All the different SEA LIFE attraction have their own unique elements which makes no second visit the same. If you are planning on making a visit then consider doing one of the animal feeds or behind the scenes tour for an added experience.
SEA LIFE Video Content
All individual content from each SEA LIFE attraction can be found under their dedicated tabs. When new videos are released these will automatically be updated into the playlist.
SEA LIFE - Photo Collection
Sorry, This content is coming soon. Please select another Sea Life attraction.
Sorry, We currently have no content for this section. Please select another Sea Life attraction.