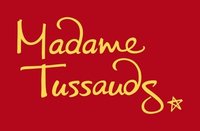 Welcome to the Madame Tussaud's page on the SJBB HQ! –
Madame Tussaud's are group of Tourist Attractions located around the world which allow guests to get up and close to their favourite celebrity's and idols. All Madame Tussaud's attractions have a wide selection of photo opportunities and interactive elements such as green screens and laser escape rooms. All Madame Tussaud's have their own unique attractions such as rides, 4D and live actor shows and more making each visit none the same.
Madame Tussaud's Video Content
All individual content from each Madame Tussaud's attraction can be found under their dedicated tabs. When new videos are released these will automatically be updated into the playlist.
Madame Tussaud's - Photo Collection